Skip to main content
It looks like you're using Internet Explorer 11 or older. This website works best with modern browsers such as the latest versions of Chrome, Firefox, Safari, and Edge. If you continue with this browser, you may see unexpected results.
Do-It-Yourself (DIY) Resource Guide
The Libraries'

DIY Resource Guide
is here!
Learn how to find books and articles
Discover tips on doing research
Locate library and campus information, and more!
Text a Librarian
Sun-Thu:
10 AM - 12 AM
Fri - Sat:
10 AM - 5 PM
Send your text to (561) 767-8867.

Example: Text to (561) 767-8867:

How late are you open on Saturday?
Phone A Librarian
Call the Instruction and Engagement Services department for assistance any time the Library is open!
Boca Raton 561-297-3785
Jupiter 561-799-8530
Ask-A-Librarian!
Need help? Use Ask A Librarian for immediate help with your research and library-related questions!
Available:
Sun-Thurs 10 AM - Midnight
Fri-Sat 10 AM - 5 PM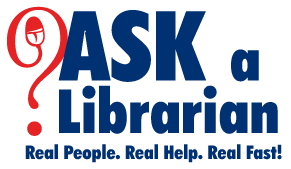 Center for Writing Excellence
Need Help with Writing?
The University Center for Excellence in Writing (UCEW) is devoted to supporting and promoting academic and professional writing for all members of the FAU community, including undergraduate and graduate students, staff, faculty, and visiting scholars.
Boca Raton Campus Location:
General Classroom South (GS)
Room 215
Phone: (561) 297-3498
See their additional locations in the dorms and FAU partner campuses.
Chat With a Librarian
Sunday - Thursday Friday - Saturday
10 am - 12 am (midnight) 10 am - 6 am
FAU librarians will be available from 9 AM - 5 PM from Monday through Friday. For all other times, librarians from around the state will be available for chat.
E-Mail a Librarian
Please send us your reference question! A response will usually be sent by email within 48 hours. Questions received during evening, weekend or holiday hours will be handled on the next business day.
Have a Free Research Consultation with a Librarian
Make an appointment to meet with a subject-specialist librarian for assistance with assignments using library resources.