Skip to main content
It looks like you're using Internet Explorer 11 or older. This website works best with modern browsers such as the latest versions of Chrome, Firefox, Safari, and Edge. If you continue with this browser, you may see unexpected results.
Wimberly Library Hours
Boca Raton Campus
Summer 2021 Semester Hours (Boca Raton):
The library building is open for the Spring 2021 semester from 7:35 am - 6:00 p.m., Monday-Friday (see our hours page for any changes). Many of us are still working remotely, and are available to to meet with you virtually.
It's easy to reach us!
Partner Campus Library Hours:​
WST 4930
Welcome to the library resource guide for WST 4930. The resources contained in this guide will provide the information needed to complete course assignments. Use the tabs above to access information. Good luck!
        Ask-A-Librarian!
Need help? Use Ask A Librarian for immediate help with your research and library-related questions!
Available:
Sun-Thurs 10 AM - Midnight
Fri-Sat 10 AM - 5 PM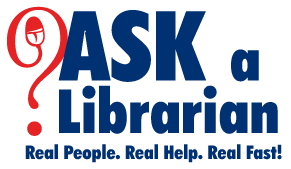 Subject Librarian
Bruce Barron