Need help? Use Ask A Librarian
for immediate help with your research and library-related questions!
Available:
Sun-Thurs 10 AM - Midnight
Fri-Sat 10 AM - 5 PM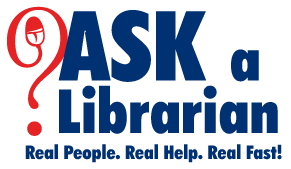 Visit our NEW Online video tutorials, available 24/7 on many topics!
Dear Students:
This is the FAU Libraries subject guide for ENC 1101 class! The goal of this page is to provide students with prompt access to FAU and PBSC library resources. The following can be found under the following areas:
SearchWiSE: Search for books, articles newspapers, and more in one place.



Find Articles: this page provides links to databases, or large, online collections of journal articles.
Search for Books: access the FAU Libraries catalog to locate books and other library materials owned by the libraries.


Writing & Citation: this page provides links to sites on choosing a topic, the research process, and MLA citation. In addition, citation tools are included to help create your works cited pages.


Info. for PBSC Students: PBSC students at the Boca campus have privileges with the FAU Libraries! See this area for available services and borrowing information.

For assistance in using the library or conducting research, contact me or another librarian.
Rachael A. Neu, Associate University Librarian
Rachael A. Neu
Contact Info
FAU Library Liaison to PBSC South
Florida Atlantic University
S. E. Wimberly Library, LY175B
777 Glades Rd.
Boca Raton, FL. 33431
RNeu@fau.edu
561-297-1217
Send Email